Vein stripping is a surgical procedure that aims to treat varicose veins, a common condition characterized by enlarged, twisted veins usually found in the legs. This minimally invasive procedure involves removing or tying off the affected veins to alleviate symptoms and improve the overall appearance of the affected area.
While there are several less invasive alternatives available today, such as laser therapy and sclerotherapy, vein stripping remains a viable option for patients with severe or recurrent varicose veins.
During vein stripping surgery, a small incision is made near the affected vein, allowing for the insertion of a thin tube known as a catheter. The catheter is then threaded through the diseased vein until it reaches its connection point with healthy blood vessels. Once in place, the surgeon will carefully remove or close off the damaged vein using specialized tools.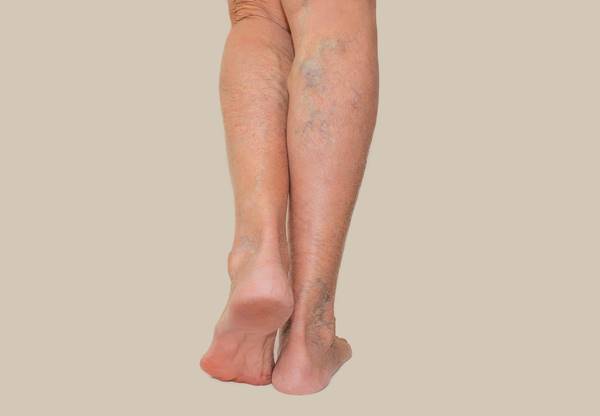 The Procedure Of Vein Stripping
Vein stripping is a surgical procedure commonly used to treat varicose veins, a condition characterized by enlarged and twisted veins that usually occur in the legs. The aim of vein stripping is to remove or close the affected veins, relieving symptoms such as pain, swelling, and discomfort. During the procedure, the patient is usually given general or local anesthesia to ensure their comfort.
A small incision is made near the affected vein site, and a flexible wire or catheter is inserted into the vein. The wire is then carefully threaded through the vein towards its origin point, while simultaneously removing it from its surrounding tissue using special instruments. This process effectively eliminates the problematic vein. Afterward, any remaining incisions are closed with sutures or adhesive strips.
Patients may be advised to wear compression stockings for a certain period after surgery to promote healing and reduce swelling.
Recovery And Aftercare Following Vein Stripping
After undergoing vein stripping, it is important to follow proper recovery and aftercare instructions to ensure optimal healing and minimize complications. Initially, patients may experience discomfort, swelling, bruising, and tenderness around the treated area. Pain medications prescribed by the doctor can help alleviate these symptoms. During the recovery period, individuals are advised to rest and avoid strenuous activities for a few days.
Walking regularly is encouraged to promote healthy blood circulation while avoiding prolonged periods of standing or sitting. Compression stockings are typically worn for several weeks following vein stripping to aid in healing and reduce swelling. These specialized stockings apply pressure on the legs, helping veins function more efficiently.
Maintaining good hygiene is crucial during recovery. Patients should keep the incision sites clean and dry, following any specific instructions provided by their healthcare provider.
Potential Risks And Side Effects Of Vein Stripping
While vein stripping is a common surgical procedure used to treat varicose veins, it does carry certain risks and potential side effects. The most common risk associated with vein stripping is infection at the incision site. This can be minimized by following proper post-operative care instructions, such as keeping the incision clean and dry.
Additionally, some patients may experience temporary bruising, swelling, or pain in the treated area.
In rare cases, more serious complications can occur. These include blood clots in deep veins (deep vein thrombosis), damage to surrounding nerves or tissues during surgery, and allergic reactions to anesthesia or other medications used during the procedure.
Patients should be aware of these potential risks and discuss them thoroughly with their healthcare provider before deciding on vein stripping as a treatment option.
Alternatives To Vein Stripping For Treating Varicose Veins
While vein stripping has been a traditional treatment for varicose veins, several alternative procedures have emerged in recent years.
One such option is endovenous laser therapy (EVLT), which involves using laser energy to close off the affected vein. EVLT is minimally invasive and requires only a small incision, resulting in less scarring and faster recovery times compared to vein stripping.
Another alternative is radiofrequency ablation (RFA), where heat energy is used to seal the damaged vein. Similar to EVLT, RFA offers a less invasive approach and fewer complications than traditional surgery.
Additionally, foam sclerotherapy is becoming increasingly popular as an alternative treatment option. It involves injecting a foaming agent into the affected veins, causing them to collapse and eventually fade away. These alternatives not only provide effective results but also offer patients less discomfort during and after the procedure.